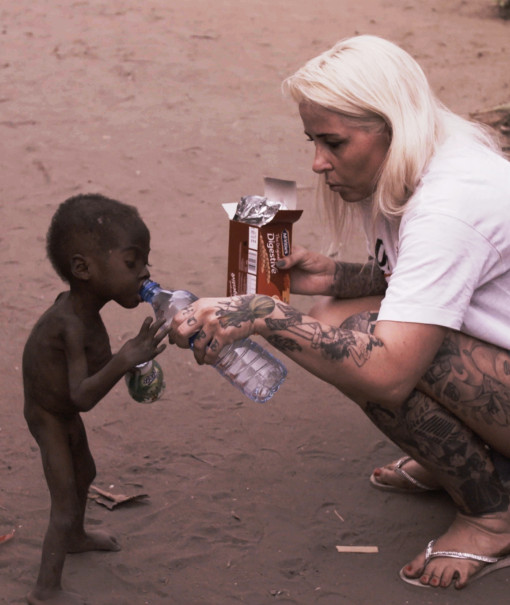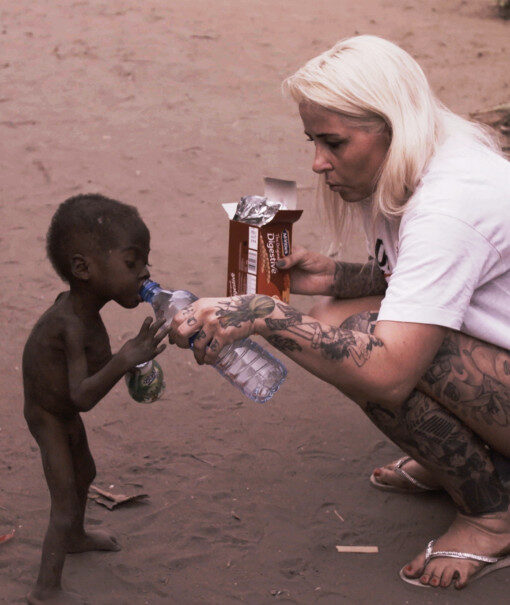 Saving Nigeria's witch children
Anja Ringgren Lovén, Founder of Land of Hope
Anja Ringgren Lovén is the founder of Land of Hope, an organisation that is leading the fight to save the thousands of children being accused of witchcraft every year in Nigeria.  
Anja's face became recognisable worldwide when a photo of her with a malnourished Nigerian "witch" child went viral on social media in 2016. In the photo, Anja is seen giving the boy some crackers and water, which he drank carefully. She then took him gently up in her arms and went to the hospital. Anja did not think that he would survive. 
"When we got him in the car, I looked at my husband and told him we should name him Hope," she said. "I didn't want him to die without a name. I wanted him to die with dignity."  


Hope
To me, Hope stands for Help One Person Every-day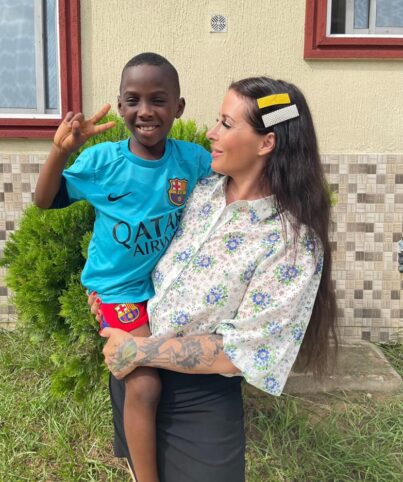 Land of Hope
Hope survived and now lives with 80+ other lovely children at Land of Hope, a loving home for so-called "witch children" who have been abandoned due to fear of witchcraft. The children's centre sits on three acres in Southeast Nigeria and is run by Anja and her husband, David. Here, children receive love, care, room and board, and education. It's a home-like setting that for the children is like growing up in a very large family. 
Ridding the region of superstition 
It is Anja's hope that education will help rid Southeast Nigeria of the superstitions that have led many parents to abandon their children to the streets. Nigeria alone has thousands of street children who have been labelled as witches by local priests, witch doctors, neighbours or relatives. 
Anja says that lack of education and extreme poverty have created a widespread cultural belief in Nigeria that children can be witches that curse the families and villages they are born into.  
"We need to help these villagers to change their mindsets and enlighten them through advocacy programs," she says. "Education is the strongest weapon in the fight against superstition."  
Since 2012, Anja and David have been building a local network in the region to identify surviving witch children and bring them to safety. Land of Hope also works to educate local communities of the falsehoods concerning witchcraft through advocacy drives and home visits.  
Turning struggle into power 
Life in Nigeria is a far cry from life in Frederikshavn, Denmark, where Anja grew up in a small house with her mom and two sisters. But Anja is no stranger to hardship. Her mother died when she was young, and her father struggled with alcoholism. In the aftermath of her mother's death, Anja was crippled with anxiety and depression. Her childhood dream of seeing the world – especially Africa – seemed far away.  
In 2008, she saw a British documentary about children who were tortured, buried and killed as a result of being accused of witchcraft. The film sparked a fire in Anja and a rage toward a global community that didn't seem to care. Channeling her anger toward action, she became an aid worker in Tanzania and Malawi.  
In 2012 she quit her job and sold all her belongings to launch DINNødhjælp (now Land of Hope) aimed at rescuing children who have been accused of witchcraft.
In Nigeria, Anja found her calling and the love of her life – aid worker and law student David Emmanuel Umem. Shortly after, the two opened DINNødhjælp's Nigerian branch, the African Children's Aid, Education and Development Foundation.  
Together, Anja and David run Land of Hope, West Africa's largest private children's centre. The centre consists of a children's home, healthcare centre, and vocational school in Akwa Ibom State Nigeria. Anja splits her time between Denmark and the Land of Hope centre, where she and David are viewed as parents to the 70+ children who live there.  
Our children go through incredible transformations
They go from being tortured, abandoned and scared to being at the top of their class in school. It's like witnessing a miracle.
Awards and recognition
Anja's work with so-called "witch children" in Nigeria has led to worldwide recognition, including a personal meeting with the Dalai Lama in 2017. This meeting was shown in the Danish documentary "Anja's children's home".  
Anja has also been recognised with the following awards and honours
2016 Niels Ebbesen Award

 

2016 Volunteer of the Year

 

2016 The Children's Town Prize

2017 

Paul Harris Fellow

Meda

l

2017

The Dane of the Year

2017 

Hope Award

2018 Lifeguard Prize Award

2018 Good Deed Award
2018 Paul Harris Great Leader's Award
2019 Social Media For Social Good Award Africa
2019 Humanitarian Award Nigeria
2020 Odd Fellow Award
2021 Ambassador for Universal Peace Federation International
2021 Humanity Impact Award
2021 Lars Erik Andersen Foundation Honoring Award
2021 Boel Foundation Award
2022 Mofibo Documentary Book Award
2023 Red Cross Human Rights Award