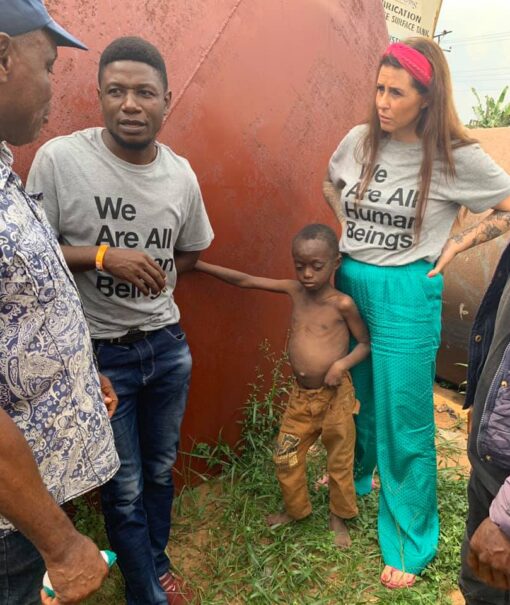 Land of Hope is leading the fight against superstition
We address the root of the problem
What we do is about so much more than saving Nigeria's witch children. It's about strengthening the position of small communities in the face of a neglecting government. It's about bringing education to some of the poorest communities in the world.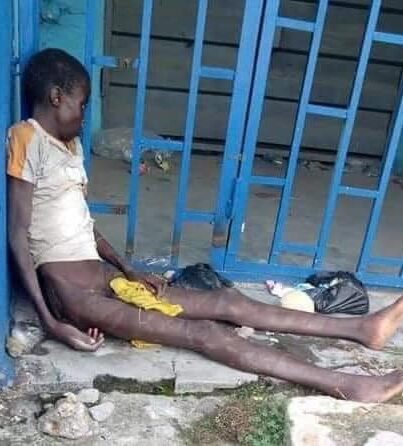 Vision
A world where no child suffers due to the superstitions of adults.
Mission 
We save innocent children, accused of witchcraft, from exclusion, torture and death. With care, protection and education for the children and by educating their surrounding communities, we lay the foundation for a future, where children grow up to be independent, active and social individuals who contribute to the development of their community.  
Values
Children's rights are at the core of everything we do. To ensure that every child's life is characterised by love, safety, education and a bright future, it is necessary to bring progress and enlightenment to superstitious communities. The values that guide our work are:
Values 
Education
Education is a fundamental right for all children – and one of the most important prerequisites for the development of a child's personality, talents and mental and physical capabilities. When we save children that are accused of witchcraft, we make sure that they go to school in their own community. That way we show the community that these children are not witches. At Land of Hope, our staff support the educational growth of each child as well as their individual potential. This gives them hopes and ambitions for the future. We prepare the children to play an active part in the sustainable development of their community and thereby in the fight against hurtful superstitions.   
Children's rights
Accusing children of witchcraft is a criminal act. That is established by the UN in their Convention on the Rights of the Child. But very few – if any – of the world's poorest and most exposed children know of the UN, their conventions or even the laws on children's rights of their own countries. To empower our children, we teach them about their rights and about what to do if these rights are ever violated. We also educate local children, adults and authorities on how to prevent the violation of children's rights and on how to act in the case of such violations.  
Involvement
All children have the right to be heard. That's why, at Land of Hope, we created the Children's Parliament, where children make their own laws and politics regarding life at Land of Hope. We encourage the children to express their opinions, speak in public, take initiative and affect decisions that regard their everyday life. The Children's Parliament promotes the well-being and sense of responsibility of the children, and we believe that involving the children empowers them to become an independent and resourceful adult.  
Progress
All human beings should know of and be able to influence decisions that affect their lives but, in the world's, poorest and most superstitious communities, people rarely have access to or any influence on local and national politics. They are marginalised by governments who fail to educate and develop these communities. Jungle laws, ignorance, superstitions and accusations of witchcraft thrive on this kind of governmental neglect. Therefore, we use informational campaigns and dialogue to strengthen the position of small communities in relation to the government, which is ultimately responsible for educating the population.  
Perseverance
Our hearts ache when we see children accused of being witches, excluded and tortured. We dedicate ourselves fully to finding and saving the "witch children" whose lives are in immediate danger. Unfortunately, we realise that we cannot find and save all children facing witchcraft accusations around the word. Real change comes when all citizens in the poorest communities of the world learn that children are innocent and that nobody is born a witch. It's the kind of change that doesn't come in a single generation and it requires dialogue, patience and an unfailing belief in the good in everybody.  
Credibility 
Our members and contributors must never have any doubts as to how we spend their money. It is our responsibility to show them that our activities are aligned with our values. It is absolutely essential that we are transparent about what we do, and how, so our members and contributors can trust us to spend their money wisely. On our website, we publish relevant information, including annual reports and by-laws. 
Independence 
Land of Hope is a non-governmental nonprofit organisation, which means that we work independently of any political, religious or financial interests.