Woman at the End of the World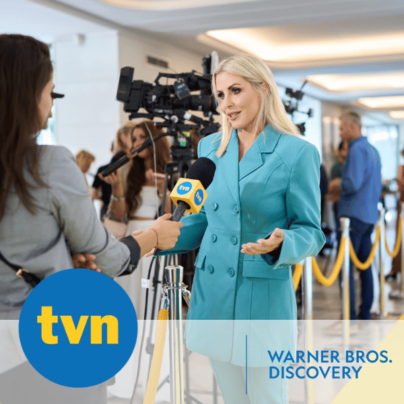 Woman at the End of the World
The film production company, Warner Bros. Discovery, visited Land of Hope in Nigeria, accompanied by Polish TV journalist Martyna Wojciechowska. On September 3, 2023, Anja and Land of Hope will be featured in the series "Woman at the End of the World," which broadcast on Polish national TV station TVN.
In connection with the premiere, Anja appeared for an interview with the Polish press and, at the same time, was a guest on Poland's most popular TV show, 'Dzień Dobry' on TVN.
The story about 'Woman at the End of the World'
The series began in 2008.
Martyna Wojciechowska is a well-known journalist at National Geographic. In "Woman at the End of the World," she bravely travels to countries facing difficult social challenges, including poverty, violence, crime, human trafficking, sexism, and animal abuse. During her journeys, she encounters various women, allowing viewers to see the world through their eyes.
In Nigeria, Martyna followed in the footsteps of Land of Hope's founder, Anja Ringgren Lovén. She describes the daily work with the children at Land of Hope children's center, her fieldwork in local communities, and her involvement in dangerous rescue missions.
The series will be shown on TVN and the Polish streaming service Player.
Moreover, a Land of Hope-exclusive version of the series could be acquired by other national broadcasters, potentially reaching audiences beyond Poland.
This would benefit Land of Hope.
Whenever we are mentioned in the media, we strengthen our financial foundation and ensure the continuity of our mission in the world.
If you're interested in hearing Anja discuss her work in Nigeria and her life journey leading her there, you can book her for lectures at your workplace, in organizations, or at events.
Want to hear Anja's story?