Malaria infections are at an all time high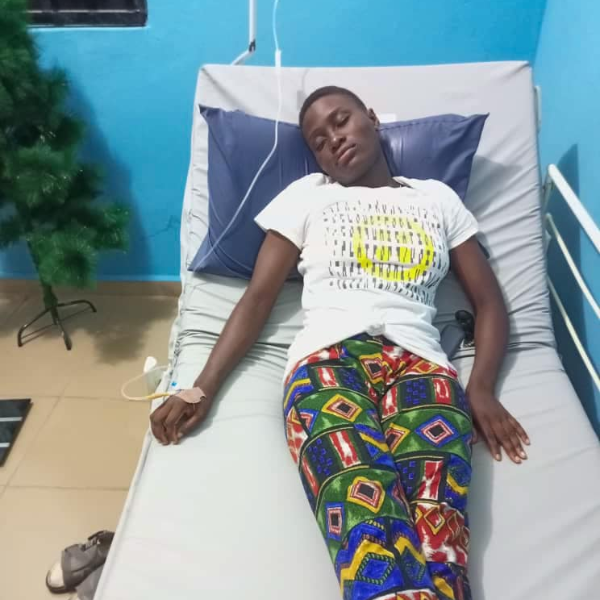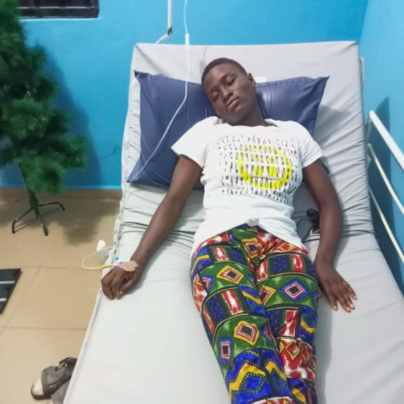 Malaria infections are at an all time high
With 92 children at Land of Hope, we face so many health challenges. However, the past 6-8 months have been particularly tough on us.
Uduak suddenly developed intense headaches and fever and had to be rushed to the hospital.
Miracle fell and broke her arm, requiring two surgeries and a long rehabilitation period in the hospital.
One of our girls found two big lumps in her breast, which had to be removed quickly, but during surgery they discovered another one.
Mary Sam had several episodes of body spasms and was diagnosed with epilepsy, now being treated with medication.
Deborah fainted while playing football and went into a coma, after which she was diagnosed with severe asthma. The same happened to Ezekiel.
Mary and Grace have both been examined multiple times due to shaken hands, and we are still waiting for results.
Joseph has been diagnosed with schizophrenia and bipolar disorder and has been in and out of hospitals for a very long time.
Gideon was rushed to the hospital with acute appendicitis and had his appendix removed.
Victory had an epileptic seizure and fell to the ground that caused a major head trauma injury.
King is facing serious complications from malaria and had to be rushed to the hospital in the middle of the night.
Now, we are fighting record-high malaria infections after an intense rain season.
Malaria is life-threatening
All children infected with malaria are at risk of dying if not treated.
Nigerian children who survive and reach the age of 5 typically develop resistance to the parasite and can carry it in their blood for years without dying. They can still get sick: have a high fever and extreme headaches, but pain medication help overcome the pain, and they can survive without medication. If they are not treated from time to time, they are at risk of severe injuries.
Babies and children under the age of 5 years die from malaria if the infection is not detected and treated.
Malaria is 'everyday life' but still dangerous
The children at Land of Hope are used to malaria. They don't always tell us they have malaria. They just go to bed and try to sleep it off. For them, malaria is part of life.
When they come to the clinic, it's because the headache is severe, and they want pain medicine. Or because we notice that they are in bed with burning fever.
We always test the children at the slightest suspicion.
Right now, malaria infection is raging, and we are running out of tests and medicine. That's why we need extra support to buy more and be ready for infections at Land of Hope. We are afraid that it could end badly if we have to start rationing tests and medicine.
Will you help us?
Send a donation – big or small – using PayPal (send to anja@landofhope.dk) or use our website.
We are very grateful for all donations!
Donate to Land of Hope