10-year anniversary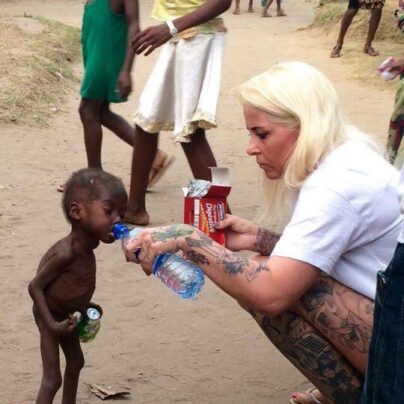 10-year anniversary
10-year anniversary
2022 marks Land of Hope's 10-year anniversary! As we reflect, it's been a time of hard work, important struggles, countless challenges, and sorrow, but also lots of joyful moments. From Anja ́s first meeting with the cruel and barbaric reality that homeless children accused of witchcraft suffer every day and up till today, where 91 of those children live safely at Land of Hope – the largest children center in West Africa, which Anja and David built together based on their shared dream of founding a base for the fight against superstition.
The coming years will be a new era for Land of Hope as most of our children are now in secondary school and many start university. We are extremely proud of the children ́s in- credible transformations. From abandoned, tortured, unschooled, and terrified five- and six-year-old children with empty looking eyes to strong, intelligent, well-educated, and happy 18-year-old boys and girls full of hope and dreams for the future.
This also means that we still need your support as the expenses for secondary school and university double our education budget. Therefore, our biggest wish for this Christmas is that you continue to fight with us, side by side, so that no child suffers from adult superstition in the future.